Medicare Supplement policies (also known as Medigap policies) are standardized and must follow federal and state laws designed to protect you. Insurance companies can only sell you a "standardized" policy identified in most states by letters (see the chart below).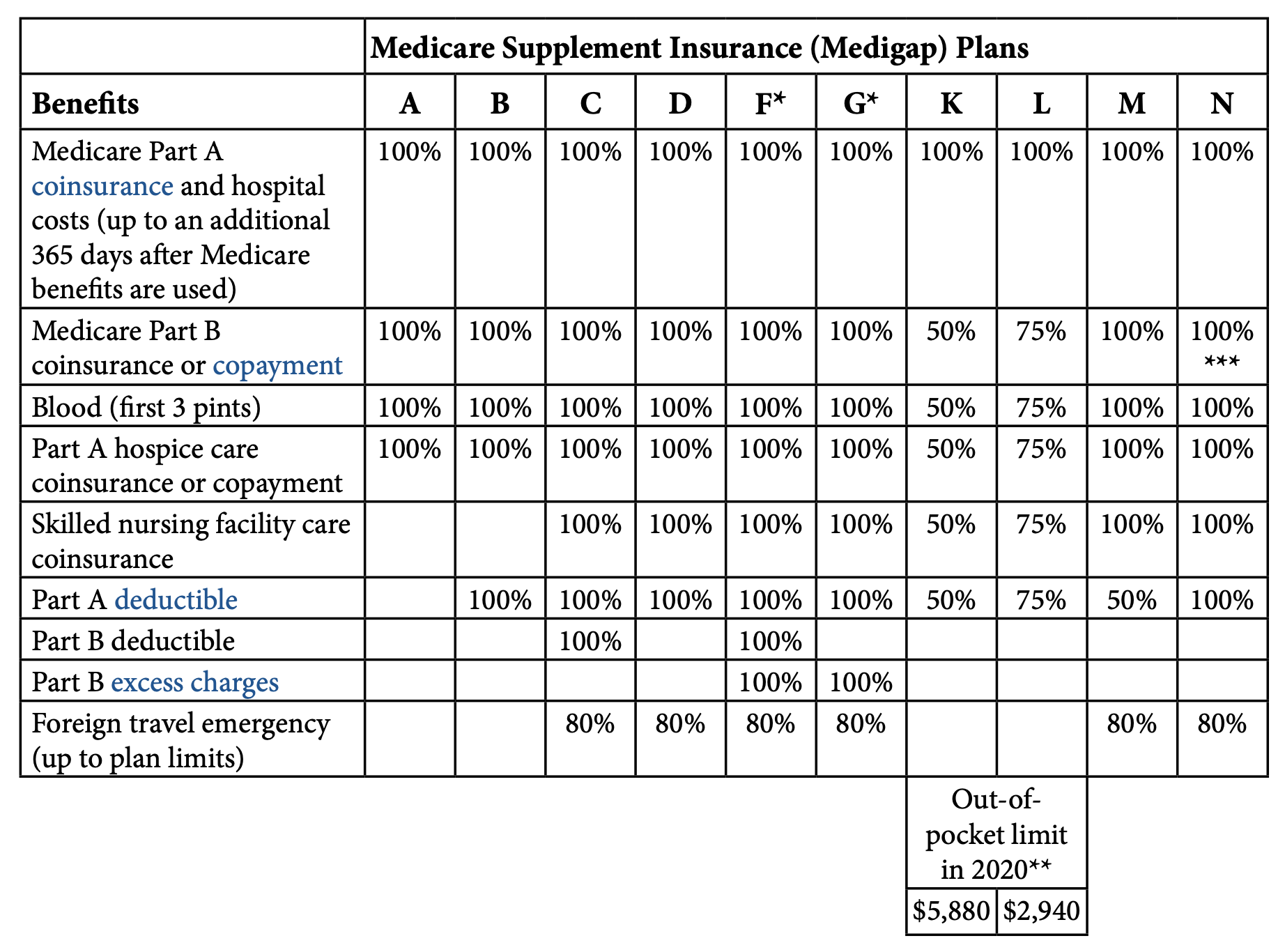 Price is usually the only difference between Medigap policies with the same letter sold by different insurance companies.
The only difference between a plan from one company or another is price. A Plan G from the first company has the exact same benefits as a Plan G from the second company. All companies follow the same electronic claims payment process and MUST pay the bills for all Medicare-approved claims. 
You generally want to purchase from a highly recognized and respected company ("A" rated carriers), but don't get overly hung up on the brand. There are many great and reputable small companies that have not spent heavily on marketing campaigns. Your doctor's billing department only considers the letter plan you have - they do not consider the carrier you purchased from. And because benefits are standardized, one carrier will not pay more or less than another. 
We often hear people say that they don't want to change companies because their current carrier has "paid all of the bills".
Remember that benefits (and the payment process) are standardized and meeting those standards is a legal requirement for each company offering Medicare Supplement Insurance. In other words: they have to pay the bill.
We recommend that you work with an independent brokerage service, such as ours, to provide you with independent guidance and options. This service is at no cost to you, but can offer you significant savings with no change in benefits. On average our clients save $500 annually with no change in coverage.